All Inventory
2017 Econoline 25' Equipment Trailer features a Gooseneck, deckover, drop leg jack, oak deck, toolbox, LED lights
Stock #: 123405
This Gooseneck deck-over comes with a oak deck, spring asst. ramps and a 5' dovetail. It has oil bath axles.
Stock #: 123402
This Econline Trailer deckover comes with a oak deck, 6' dove tail, paver option, spring assist knife edge wood filled ramps.
Stock #: 123426a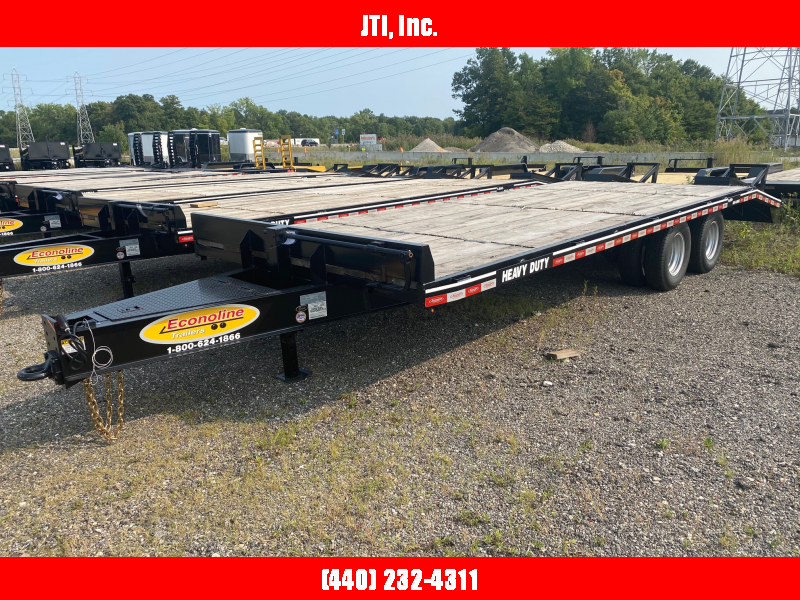 This Econline deckover trailer comes with an oak deck, 5' dovetail, chain storage box, spring assist ramps, 10k spring loaded jack.
Stock #: 123420
Get a Quote
Please enter your contact information and one of our representatives will get back to you with more information.
Click to Call
Please enter your name and phone number to get calling options.