All Inventory
This 2019 Stehl Tow 80" Tow Dolly Trailer features a 2 Wheel car dolly
Stock #: 122020F
This 2019 Stehl Tow 80" Tow Dolly Trailer features a 2 Wheel car dolly
Stock #: 122035J
This 2019 Stehl Tow 80" Tow Dolly Trailer features a 2 Wheel car dolly
Stock #: 122020G
This 2019 Stehl Tow 80" Tow Dolly Trailer features a 2 Wheel car dolly
Stock #: 122035I
This 2019 Stehl Tow 80" Tow Dolly Trailer features a 2 Wheel car dolly
Stock #: 122025D
This 2018 Stehl Tow 80" Tow Dolly Trailer features a 2 Wheel car dolly
Stock #: 122035F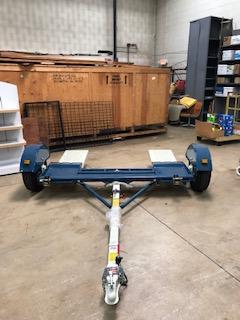 This 2016 Stehl Tow 80" Tow Dolly Trailer features a 2 Wheel car dolly
Stock #: 122025C
This 2018 Carry-On 5.5' x 10' Utility Trailer features a angle construction, and a treated deck. This unit does not come with brakes.
Stock #: 128506
This 2018 Carry-On 7' x 18' Car Hauler Trailer features a treated deck, with a dovetail
Stock #: 122502
Get a Quote
Please enter your contact information and one of our representatives will get back to you with more information.
Click to Call
Please enter your name and phone number to get calling options.