All Inventory
This 2018 CAM Superline 18' Equipment Trailer features a Low profile, LED lights, treated deck
Stock #: 123508B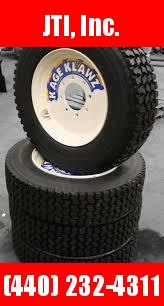 JTI Inc. offers GOOD, BETTER, & BEST to our customer base. If you didn't find what you are looking for call one of our consultants today and they will find it for you or help you build one. SPECIAL ORDER ITEM. LEAD TIME VARIES. FREE DELIVERY WITH IN A 60 MILE RADIUS OF OUR STORE. ...
Stock #: 245KIT
KAGE Snow fire is one of the new and exciting products that JTI is pleased to be selling. This system comes in 6',8', 10' and 12'. What KAGE is a plow and a box all in one. This system will save you time because you do not need a second truck to wind row. Just roll into the box...
Stock #: SBK96
Cleveland's Own Meyers Snow Plow. They have the best warranty in the business at FIVE years! Myers makes one of the best salt spreaders in the business! This spreader 1.5 CU YARD SALT SPREADER!
Stock #: MEYER 1.5 CROSSFIRE
Cleveland's Own Meyers Snow Plow. They have the best warranty in the business at FIVE years! This plow is good for home use or small applications. It is not recommended for commercial use! STANDARD OPERATING SYSTEM Price based on 7.5 foot model. Prices vary by size and operating system...
Stock #: MEYER DRIVE PRO 6.8
This 2018 Stehl Tow 80" Tow Dolly Trailer features a 2 Wheel car dolly
Stock #: 122035F
This 2018 TW-N-One 1 Place Ski Watercraft.personal Trailer features a 12" wheels, V bunk. This trailer can function as 1 trailer for your ski or be combined to haul two skis.
Stock #: 121401F
This CAM Superline Full 24' Tilt comes with a drop leg jack, oak deck, chain storage box, spare tire mount, and LED Lights
Stock #: 123522
This Formula Trailer is a 5X8 enclosed trailer comes with a roof vent, wall switch, dome light, and LED Lights. This unit comes with barn doors.
Stock #: 125612
This is a 12' Hudson tilt trailer with a full 12' tilt, full steel diamond pplate deck, 5k jack, chain storage tray, adjustable coupler, and LED Lights.
Stock #: 123326b
Get a Quote
Please enter your contact information and one of our representatives will get back to you with more information.
Click to Call
Please enter your name and phone number to get calling options.