News
News about trailer & hitch products, warranty & recall information, and special/limited time offers available here in Cleveland.
JTI Inc is a proud member of NATDA!
The North American Trailer Dealers Association is a professional business association in North America that serves the light and medium duty trailer dealers and brings them together as a unified team. For years, the trailer industry has struggled hard and waited patiently to gain financial strength, professional credibility and industry recognition. Now, the wait is finally over! By uniting the trailer dealers within a professional business association, NATDA is able to provide dealers with only the very best benefits, programs and education available. We work hard for you so we can continue to provide the very best products and services to our members.
---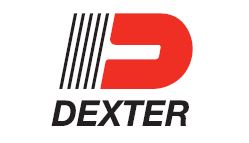 Dexter Axle has closed its strategic combination (asset acquisition) with AL-KO Kober SE. The combined companies, to be known as DexKo Global, is expected to offer more uniformity in design of axles and related parts. See the Dexter press release here.
---
It's Storage Season! Winter storage for boats and campers? Call 888.759.6803 or click here for more information.
---